Best-selling Author Visits BISS
Best-selling children's book author, Jacqueline Harvey, visited BISS this week. Her Alice-Miranda and Clementine Rose series have taken the world by storm. This week marks the 1 millionth copy sold of Alice-Miranda at School, and the launch of a television series.
A talented presenter and former teacher, she captivated our students with hilarious tales of her childhood and career. She encouraged all children to be storytellers and to value feedback to improve their own writing.
Her next book will be set in China, so Jacqueline Harvey asked the students to help brainstorm adventurous plot ideas. Students from Kindergarten to Grade 5 offered creative suggestions, such as "saving kidnapped pandas", "recovering stolen Terracotta Warriors" and "getting lost in the 798 District". Jacqueline Harvey recorded each idea in her author's notebook.
It was an inspiring day for children, teachers and author alike!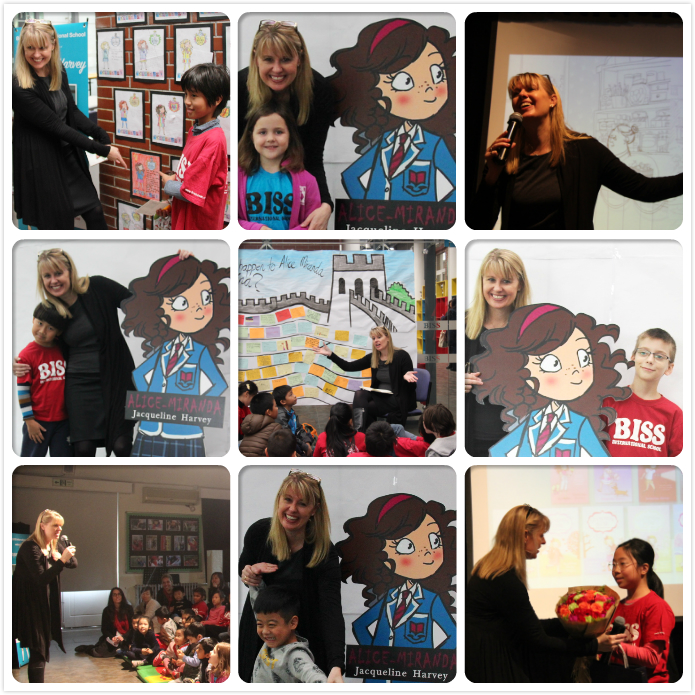 ?