By subway
BISS is conveniently located close to the city center, just 5 minutes walk from An Hua Qiao Station on subway Line 8, seen at the bottom left of the map below labelled An Hua Bridge (Qiao = bridge).

To walk from the station to school:
Use exit C1 and walk against the traffic towards the overpass bridge
Turn left onto the bridge and walk straight toward the CNOOC building next to the Fujian hotel (as in picture below)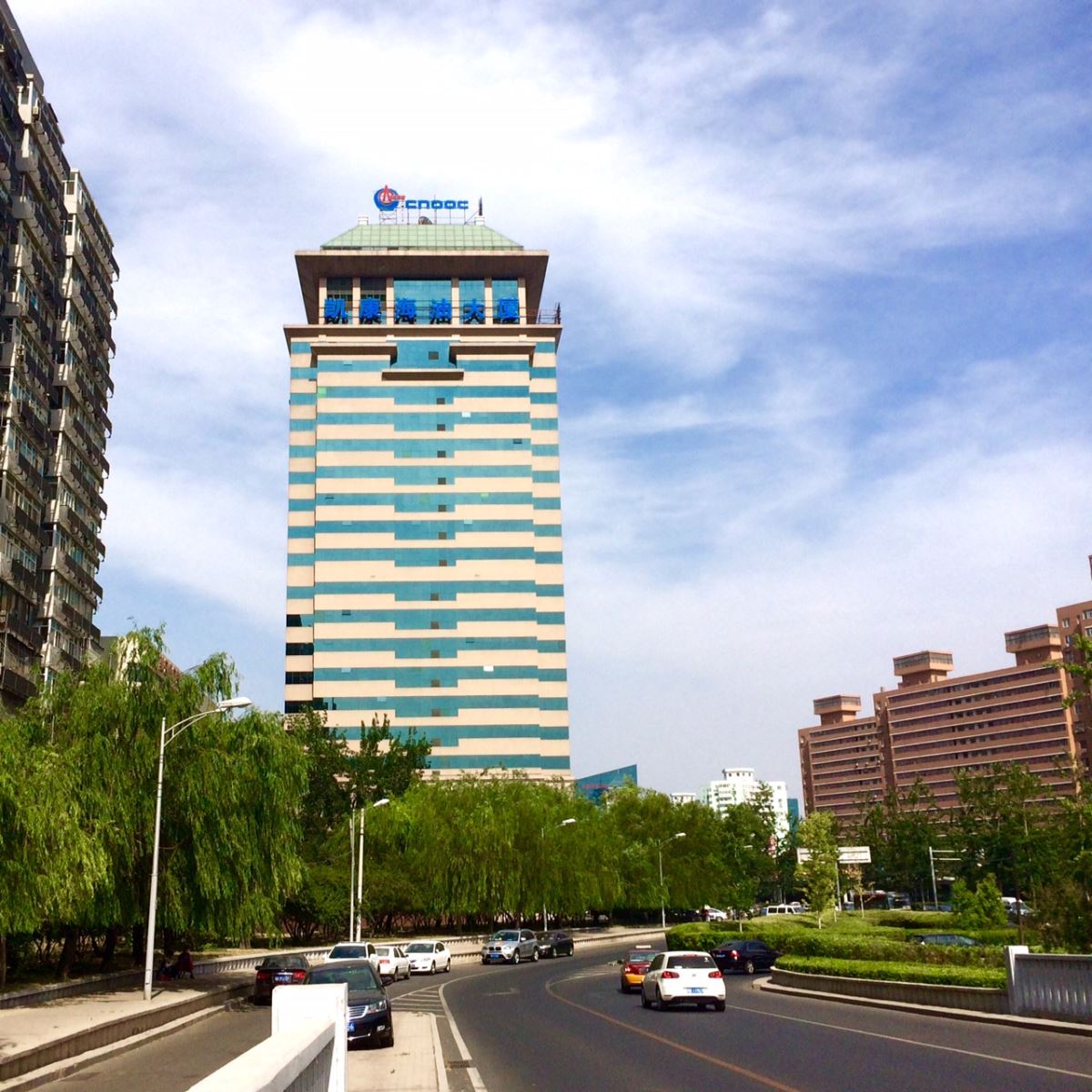 Go up over the foot bridge parallel to the sidewalk (easy than sticking to the footpath!)
Turn left at first corner, and head past the Fujian Hotel to your left, towards the An Zhen Xi Li community gate (as in picture below)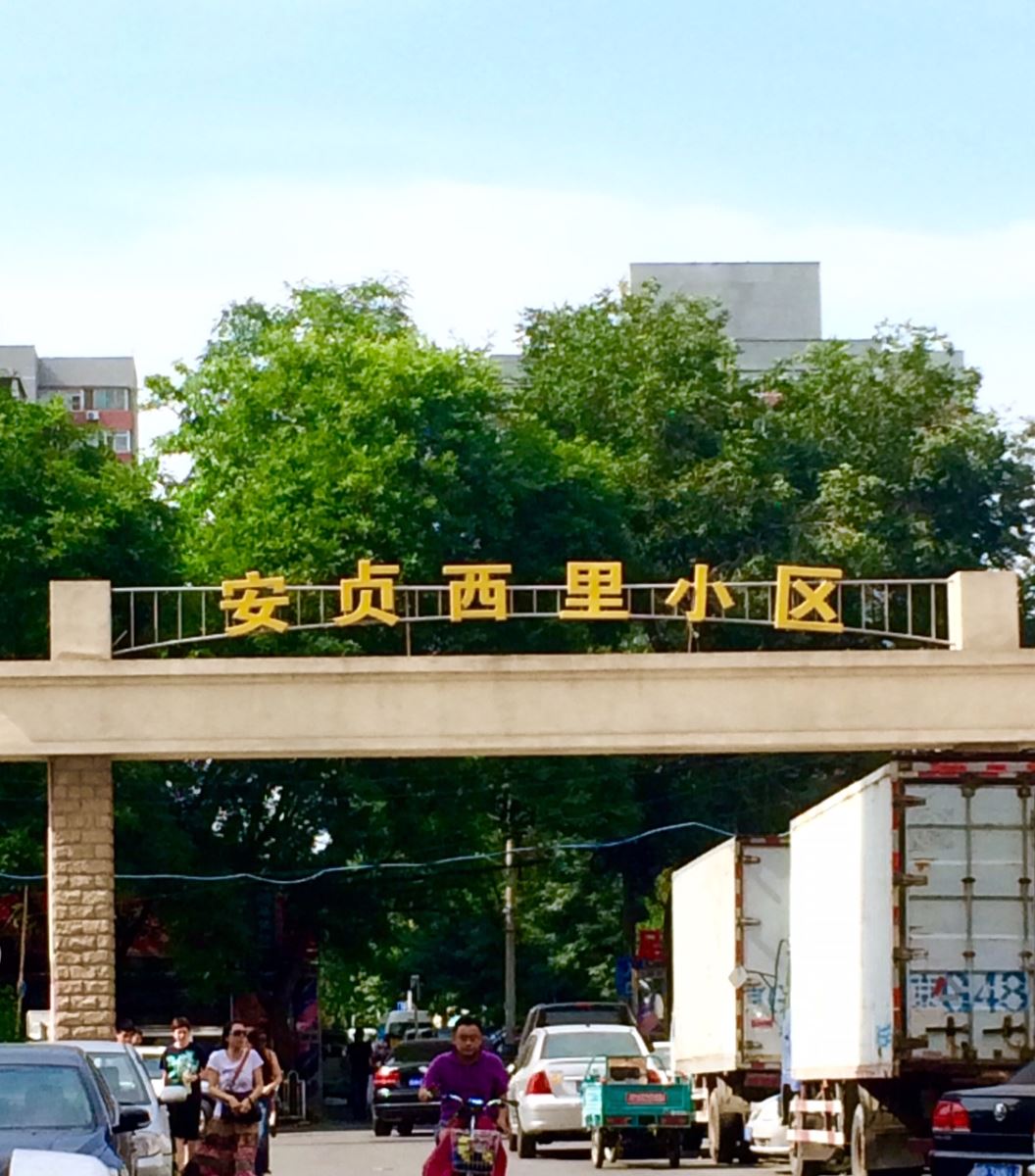 You will see the BISS track and fields diagonally to your right once you pass through the gate. Go straight a little further for the main entrance, which will be on your right.
By car/taxi
Visitors coming by car can find us diagonally across (North-East) from the Fujian Hotel, which is located North of the Forbidden City, on the North side of the North 3rd Ring Road.
If you are taking a taxi, please present the following directions to the driver for your convenience:
朝阳区安贞桥西,北三环中路,中国木偶剧院对面,福建大厦与深房大厦之间路口进 (北京BISS国际学校)
(Our address in English is: No. 17, Area 4, An Zhen Xi Li, Chaoyang District, Beijing 100029)
Feel free to call us at +8610 64433151 for further assistance. We look forward to seeing you at BISS!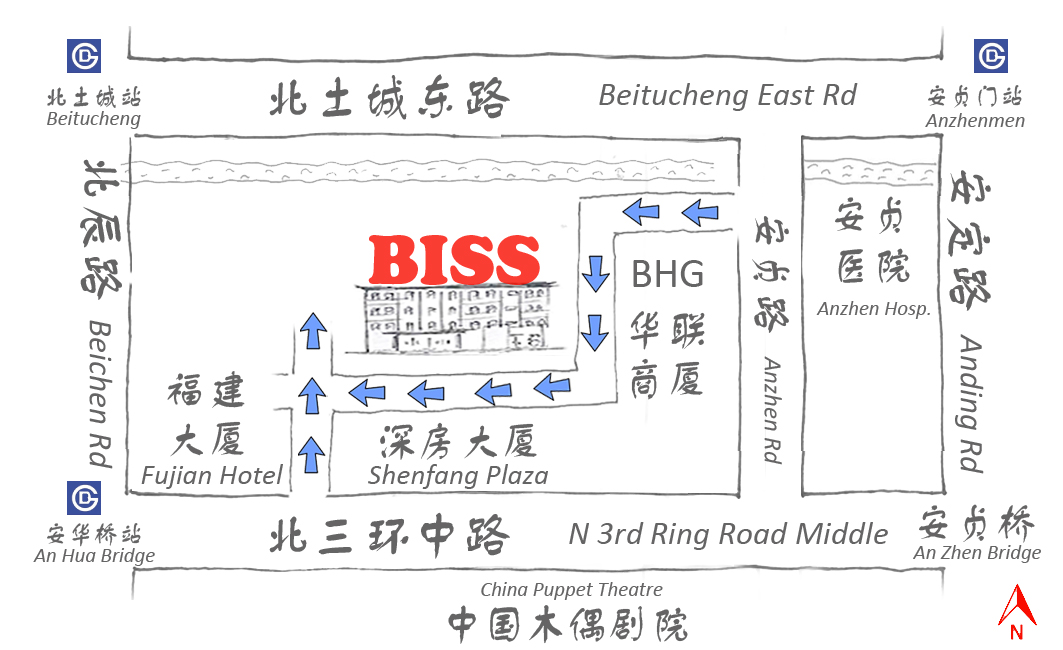 Note for Google Maps users: Google Maps sometimes mistakenly pinpoints BISS far to the east of our actual location. If you use Google Maps, please turn on the satellite view and look for our reddish all-weather running track and fields next to the school building.