The mission of Beijing BISS International School is to educate and empower our students to attain personal excellence and positively impact the world.
BISS recognizes that the world begins at our doorsteps in the communities that we call our "home," "classroom," "neightborhood," and "city." We encourage all of our school community members to be caring, principled and responsible citizens in responding to the many needs of our local and global community. This feat is accomplished by affecting meaningful change through learning and action.
In doing so, we also aim to fulfil the International Baccalaureate (IB)'s mission to "develop inquiring, knowledgeable and caring young people who help to create a better and more peaceful world through intercultural understanding and respect".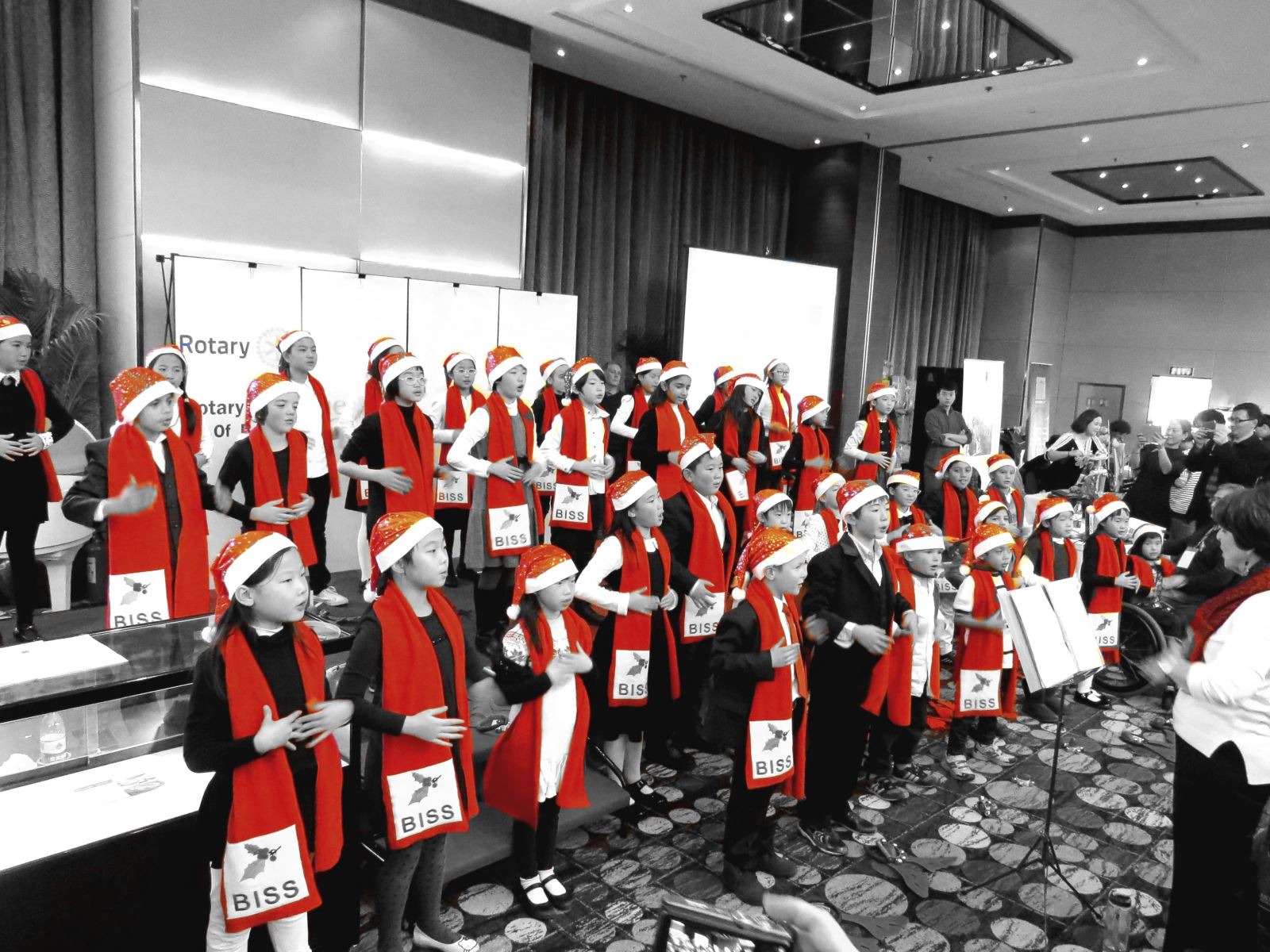 BISS students are caring students
The IB stresses the importance for students to act on what they are learning. Beginning from our youngest class, BISS teachers enable our students to choose their action carefully, facilitate this action, and encourage them to reflect on the action they undertake in student-centred and age-appropriate ways.
For example in the Elementary School, students may choose to launch a campaign to educate the community on the importance of recycling in response to learning about our limited natural resources. They may then conduct research on the topic, create educational posters and videos, introduce recycling bins, organize trash collection, collect data on the effectiveness of their campaign, and reflect on their efforts. The result is thoughtful, student-initiated reaction to learning done in school.
In the PYP, this Action element culminates as part of the Grade 5 Exhibition during which students are given the responsibility and mentorship to solve real world problems.
In the MYP, community and service learning may culminate in a student's Personal Project, a sustained and self-directed practical exploration undertaken in Grade 10 through a similar cycle of inquiry, action and reflection in the global context.
CAS (Creativity, Action and Service) Programme
Finally, all BISS students must complete the Diploma Programme (DP) Creativity, Action and Service (CAS) programme during Grades 11 and 12.
In planning and initiating meaningful, sustained and long-term activities across each of these three domains, BISS students engage with eight learning outcomes throughout their CAS experience:
Increased awareness of your own strengths and areas for growth
Undertaken NEW challenges
Planned and initiated activities
Work collaboratively with others
Shown perseverance and commitment in your activities
Engaged with issues of global importance
Considered the ethical implications of your actions
Developed new skills
The quality of learning is of utmost importance at all times and students are required to reflect extensively on their chosen activities across the three Creativity, Action and Service domains.
The annual BISS on the Road (BOTR) trips at the beginning of each academic year offer students in Grades 11 and 12 the scaffolding and direction needed to truly make a positive impact on the world. Students also have many opportunities to work toward their CAS requirements via the BISS After School Activities (ASA) programme.