Beijing BISS International School was founded in 1994, as an independent proprietary, co-educational, English-language day school offering an international curriculum for Pre-Kindergarten - Grade 12 students from the expatriate community of Beijing. The 11,000 square meter campus is conveniently located near major expatriate residential areas in central Beijing, located just of the North of Third Ring Road, close to the Olympic Games Village.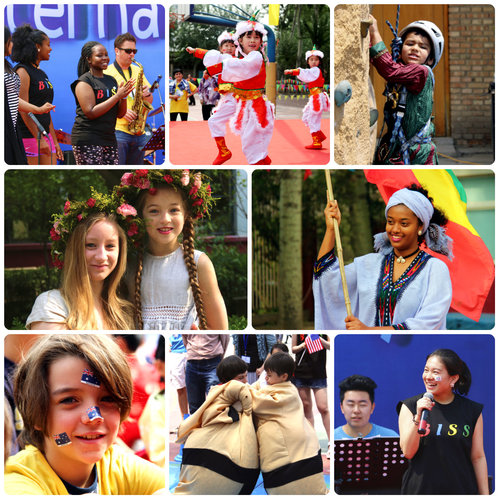 BISS was the first international school to be licensed by the Beijing Educational Commission, and is accredited by the Ministry of Education, China. The International Baccalaureate (IB) has granted BISS authorisation to offer the Primary Years Programme (PYP), Middle Years Programme (MYP), and the Diploma Programme (DP).
7000 plus students have been through BISS through the years and current 120 students from 20 different countries attend the school. Reflecting the diversity of our student body BISS hires quality faculty from all over the world, with faculty members currently coming from 15 different countries: Australia, New Zealand, USA, UK, China, Korea, Canada, Japan, Greece, Poland, Romania, Ghana, South Africa and India. All are experienced and qualified in their respective fields, and the majority hold advanced degrees. Their experiences in international education and diverse backgrounds contribute greatly to the school's international character.