You are invited to the DP Visual Arts Exhibition!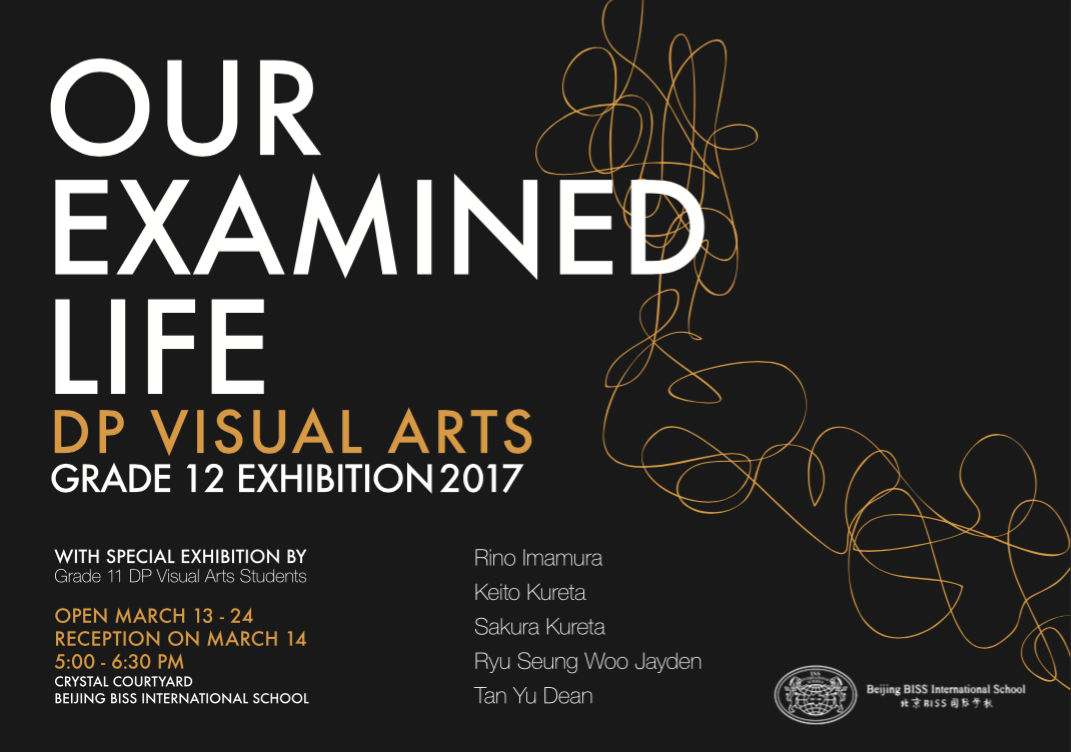 Please join the BISS community in celebrating the hard work and accomplishments of our Grade 12 DP Visual Arts students in this year's Arts Exhibition, Our Examined Life. The art exhibition will be on view in the Crystal Courtyard from March 13-24. The opening reception will be on March 14 from 5:00-6:30 p.m. Come dressed in your best and see the Crystal Courtyard as it is transformed into an art gallery.
The exhibition features the thematic works our five seniors have developed over the last two years in the DP program. I have had the pleasure in watching them develop as people and artists this past year, as they discover how to work with new materials and further explore their themes more deeply. You will see a collection of mixed media artwork, 3D sculptures from recycled materials, photography, drawings, and paintings. Our Examined Life showcases the observations and feelings the students experience in their day-to-day lives. Grade 11 DP Visual Arts students will also feature their artworks from our Digital Media and Contemporary Drawing Units.
I look forward to seeing you there in support of our artists.
- Ms. Lithimane
SS Visual Arts & Theory of Knowledge Teacher
Arts Coordinator