BISS Celebrates Chinese New Year
With the Chinese New Year just around the corner, BISS students, parents and teachers gathered together to celebrate the upcoming Year of the Pig.
The Celebration started with the faculty team's performance of the traditional dance 扭秧歌(Yangko Dance). Foreign and Chinese teachers were all dressed up in the traditional Chinese costume and brought to the students and parents a humorous dancing performance.
扭秧歌(Yangko Dance)
Students were all actively engaged in the preparation. Kids from Kindergarten and Grade 1 dressed up as the 12 Symbolic Animals in the Chinese zodiac, 4th Graders became Kongfu boys and Calligraphers, senior students from secondary school sang, dance, played piano and performed Chinese traditional 三句半(Free Talk).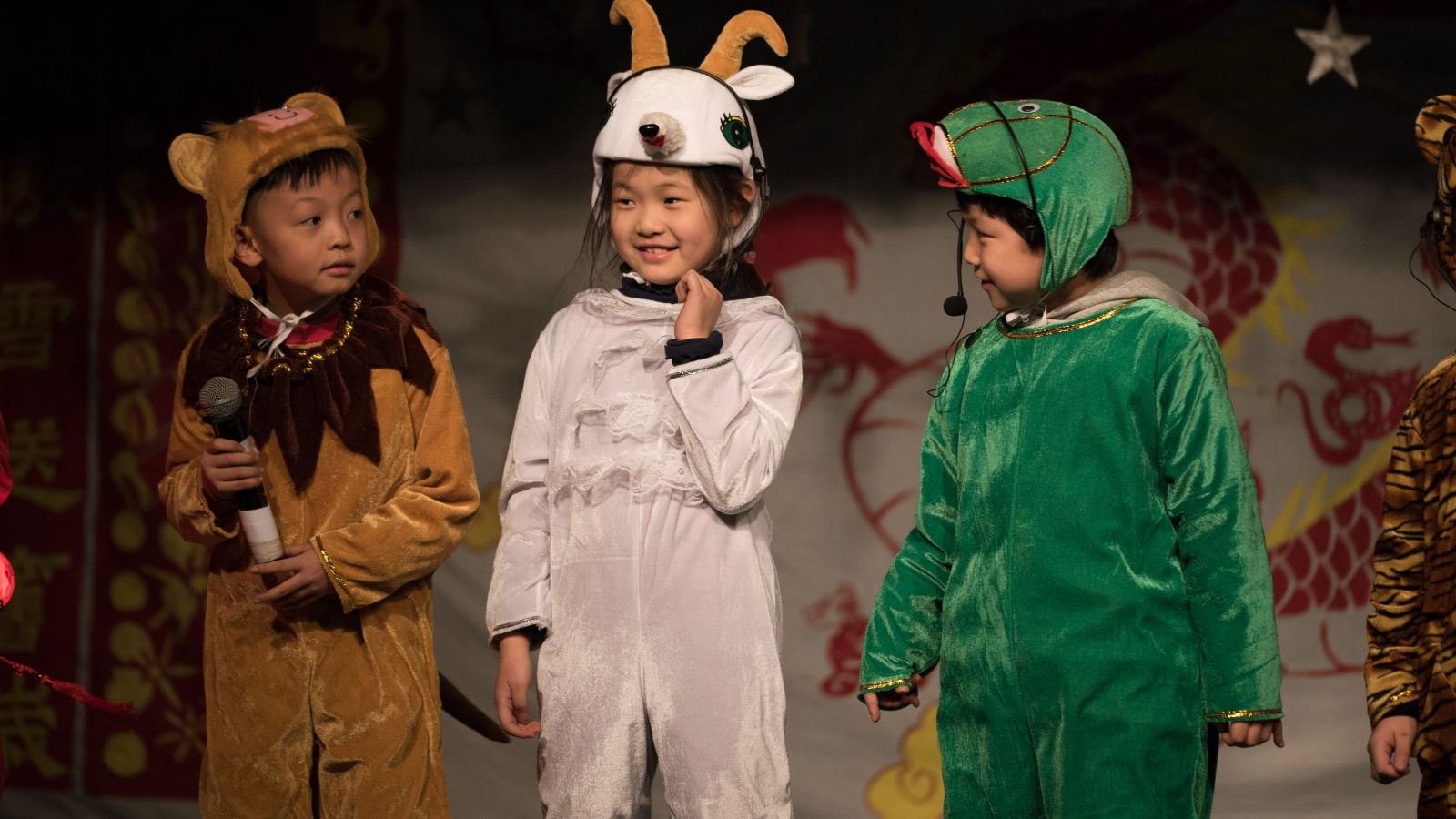 十二生肖(12 Symbolic Animals in the Chinese Zodiac)
Mr Bochen, Head of School, Xiuliang Han, COO of ETU BISS and Mr. Wang, Chinese Teacher sang 茉莉花(Jasmine) in Chinese for the audiences.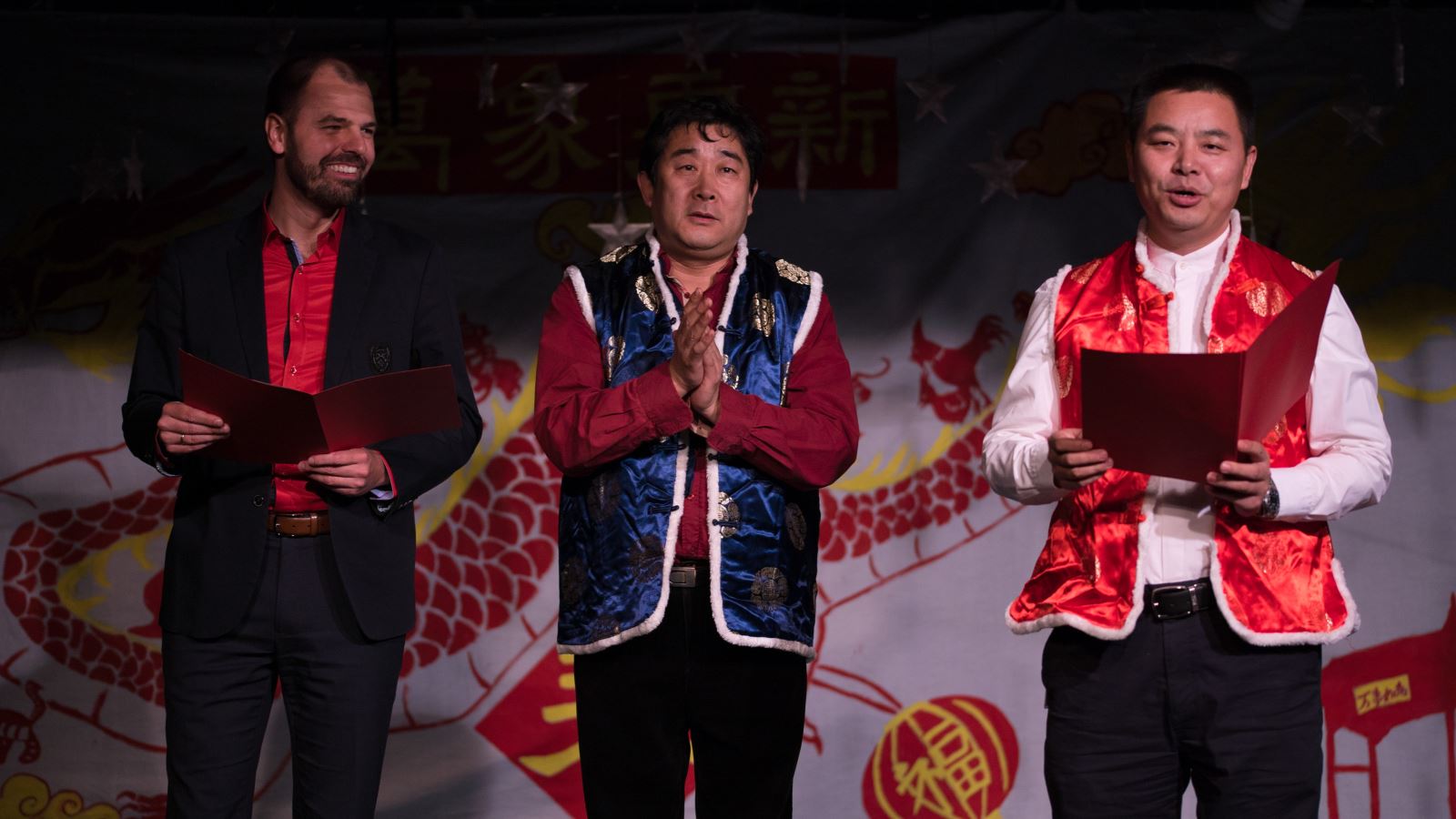 茉莉花(Jasmine)
After the performance, everyone was invited to the school canteen to enjoy the Chinese New Year feast. Parents made dumplings together for students and faculties.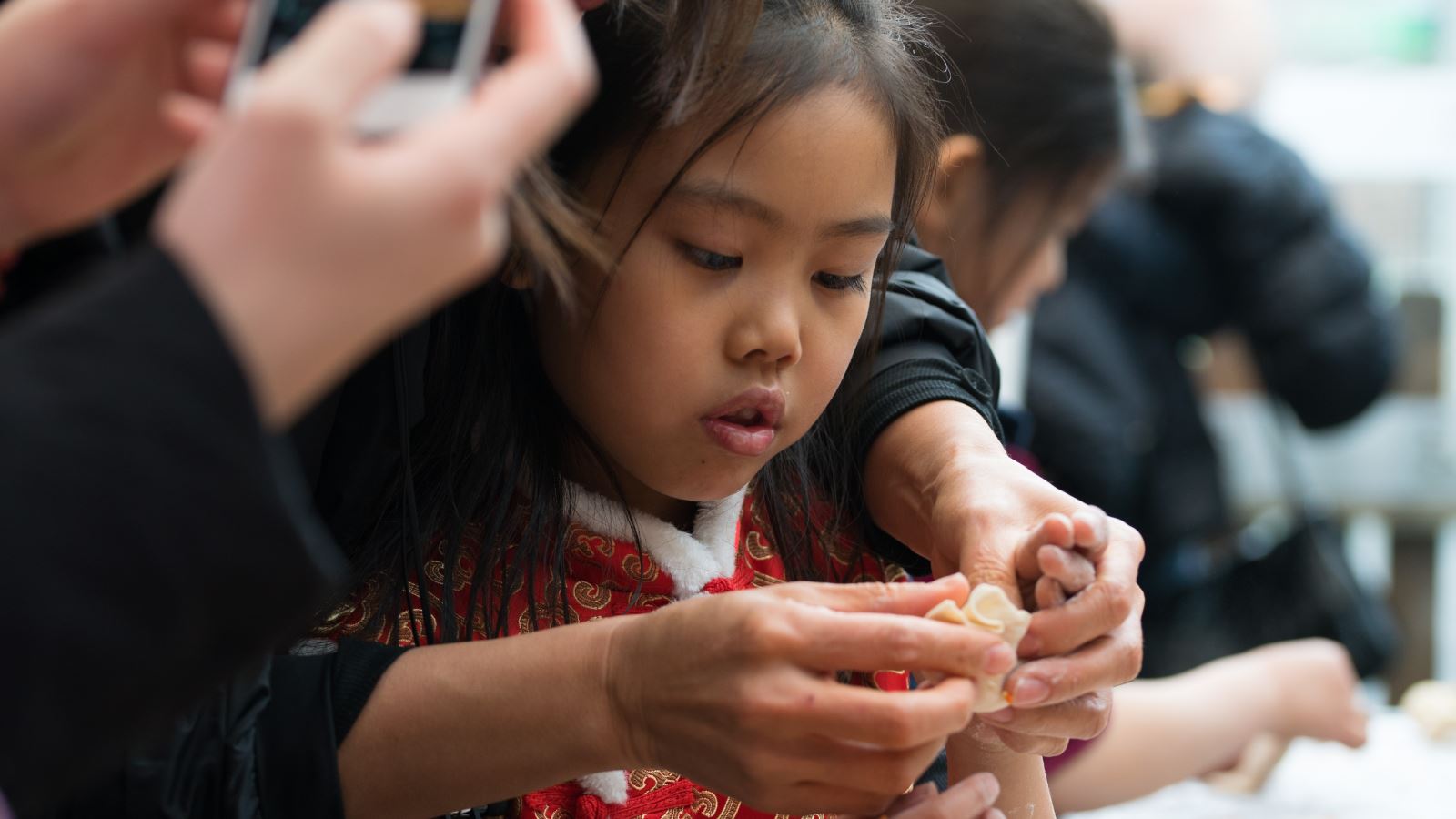 包饺子(Make Dumplings)
The traditional Chinese craftsmen were also invited to the school to throw a traditional Temple Fair. Students ordered big Cotton Candy, made Dough Figurine, and created their own Name Pictures.
庙会(Temple Fair)
As part of the BISS IB courses on Chinese Traditions, the new year's celebration provided students with a great opportunity to make inquiries, do researches and apply what they've learnt about China in the celebration for the most important Chinese festival.
Best Wishes to all students and parents at BISS. Wish you a prosperous Year of the Pig!