BISS Held First Open Day Session for the New Semester
Last Friday, Beijing BISS International School held its first Open Day in the new school year. With the theme of "How to Get Admitted to Your Dream University", the Open Day provided all guests with information about useful application strategies. At the beginning of the event, Mr. Dawid Bochen, Head of Beijing BISS International School, welcomed everyone with a brief introduction of BISS. After that Mr. Glen Pamment, Pre K-12 Principal of BISS, briefly explained the IB curriculum at BISS ranging from the IB Primary Year Programme (Pre-K to grade 5), through IB Middle Year Programme (grade6-10) to IB Diploma Programme(grade11-12). In this school year, BISS will focus on two aspects: high academic performance and commitment to its boutique and family-style culture that ensures very personalized learning experience to every individual student.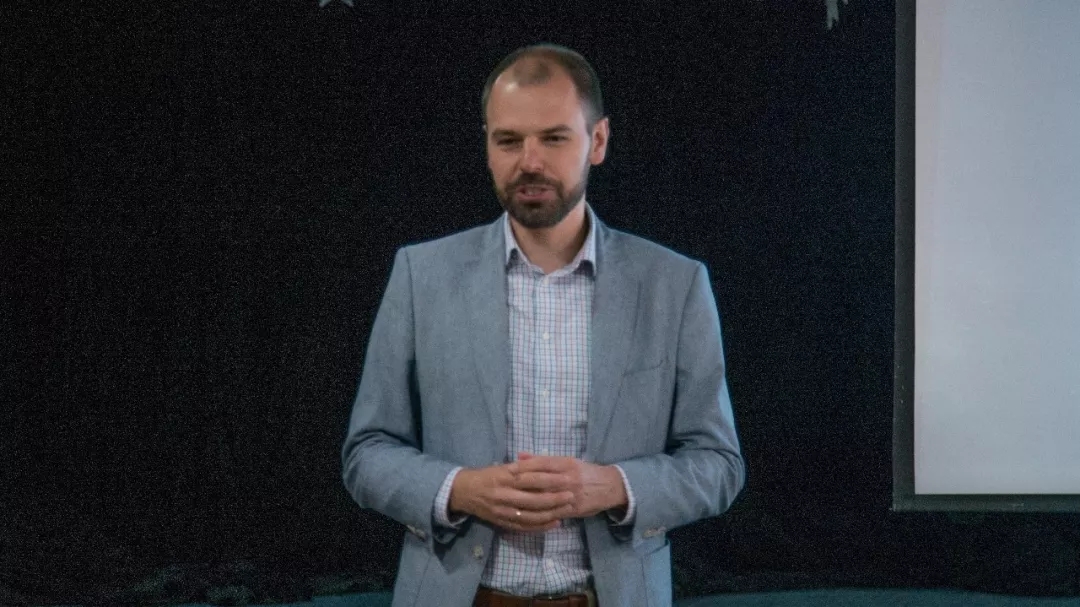 Mr. Dawid Bochen, Head of Beijing BISS International School - welcoming remarks
Pre K-12 Principal of BISS, Mr. Glen Pamment explaining the IB curriculum
During the sharing session, Mr. Christopher Theodore Wilson, BISS School counselor introduced a variety of university application strategies, ranging from how to make a proper choice of universities between US and UK, to specific application procedures that families need to follow.
Apart from the general application information and strategies, Mr. Wilson emphasized the importance of getting students prepared for their upcoming overseas studies both mentally and physically, as well as gaining necessary knowledge about the local culture of the countries they are planning to go to.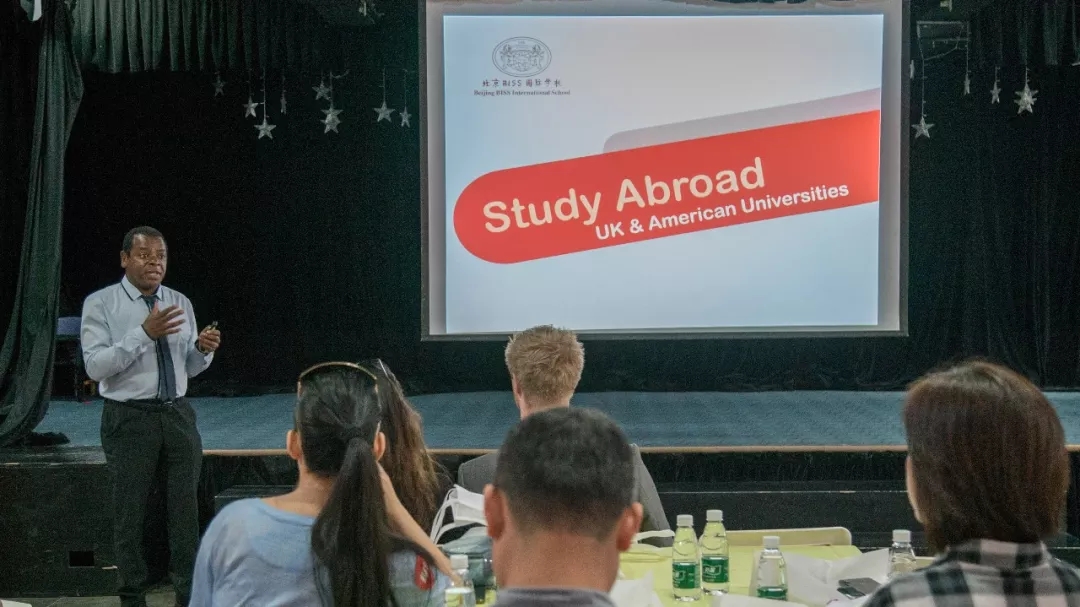 As Counselor of Beijing BISS International School, Mr. Wilson has extensive experience in student counseling worldwide
For students from grade 9 to 12, BISS offers necessary courses and workshops, such as Career Day every April, that help to explore different career paths and educational requirements; Students in BISS are encouraged to attend sessions organized at our school by representatives from schools such as Boston University or University of York. Thanks to BISS' personalized learning environment, every high school student could meet with the counselor during weekly University Counseling Sessions even twice or three times a week depending on their demands. BISS also offers to our students Personality and Career Assessment, including identifying different interests, learning styles and personality type that matches specific careers.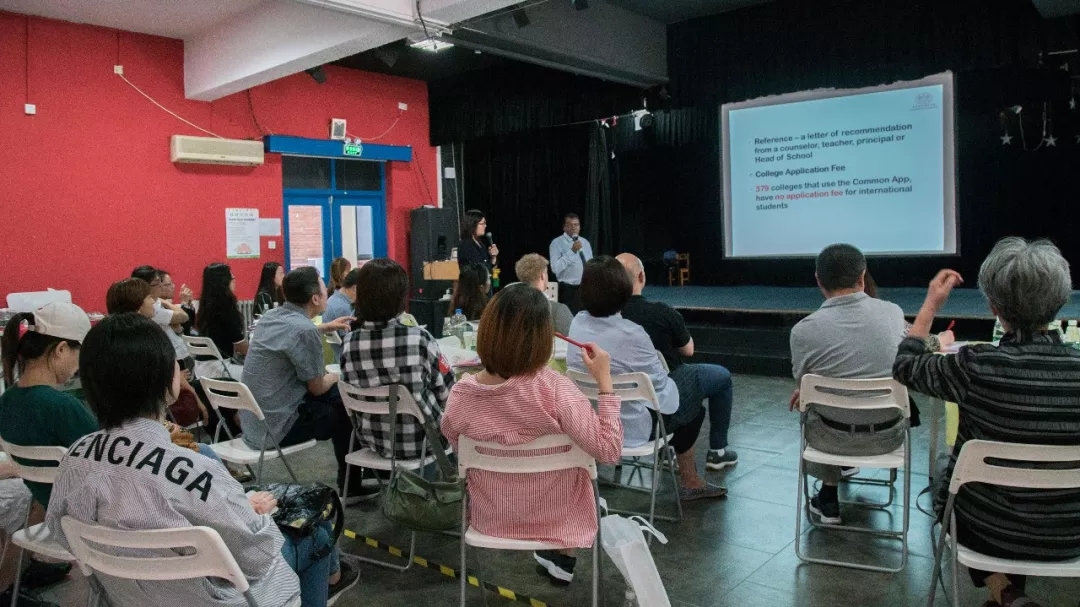 Mr. Christopher Theodore Wilson introduced a body of university application strategies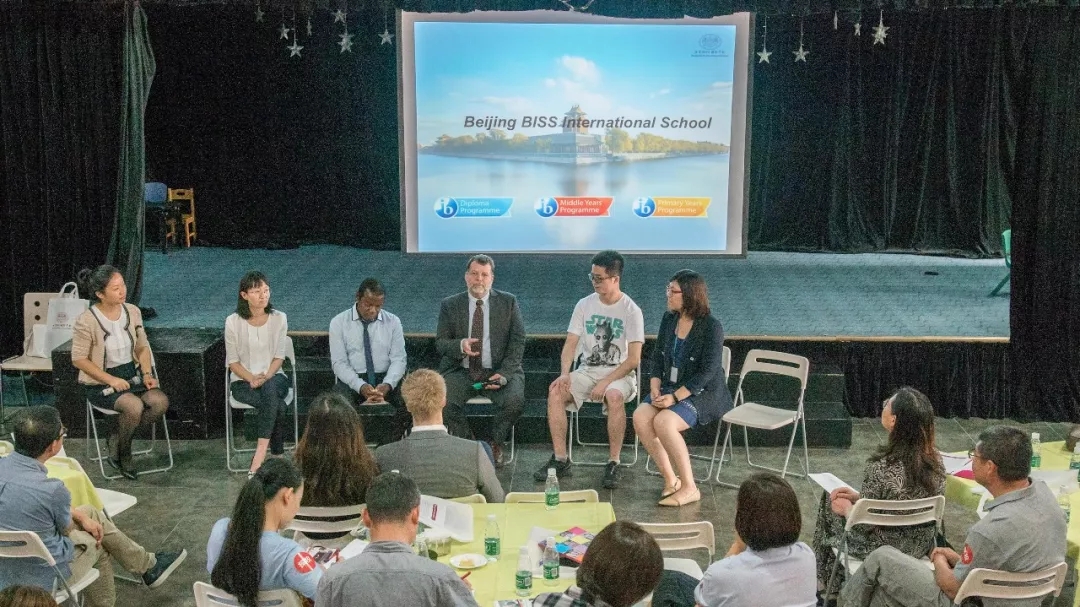 A panel of BISS teachers giving advice to parents
At the open house, one of BISS' current G12 students Tom introduced his application experience. Tom described several important decisions as well as key time points that he thinks are extremely important when preparing an application for overseas studies.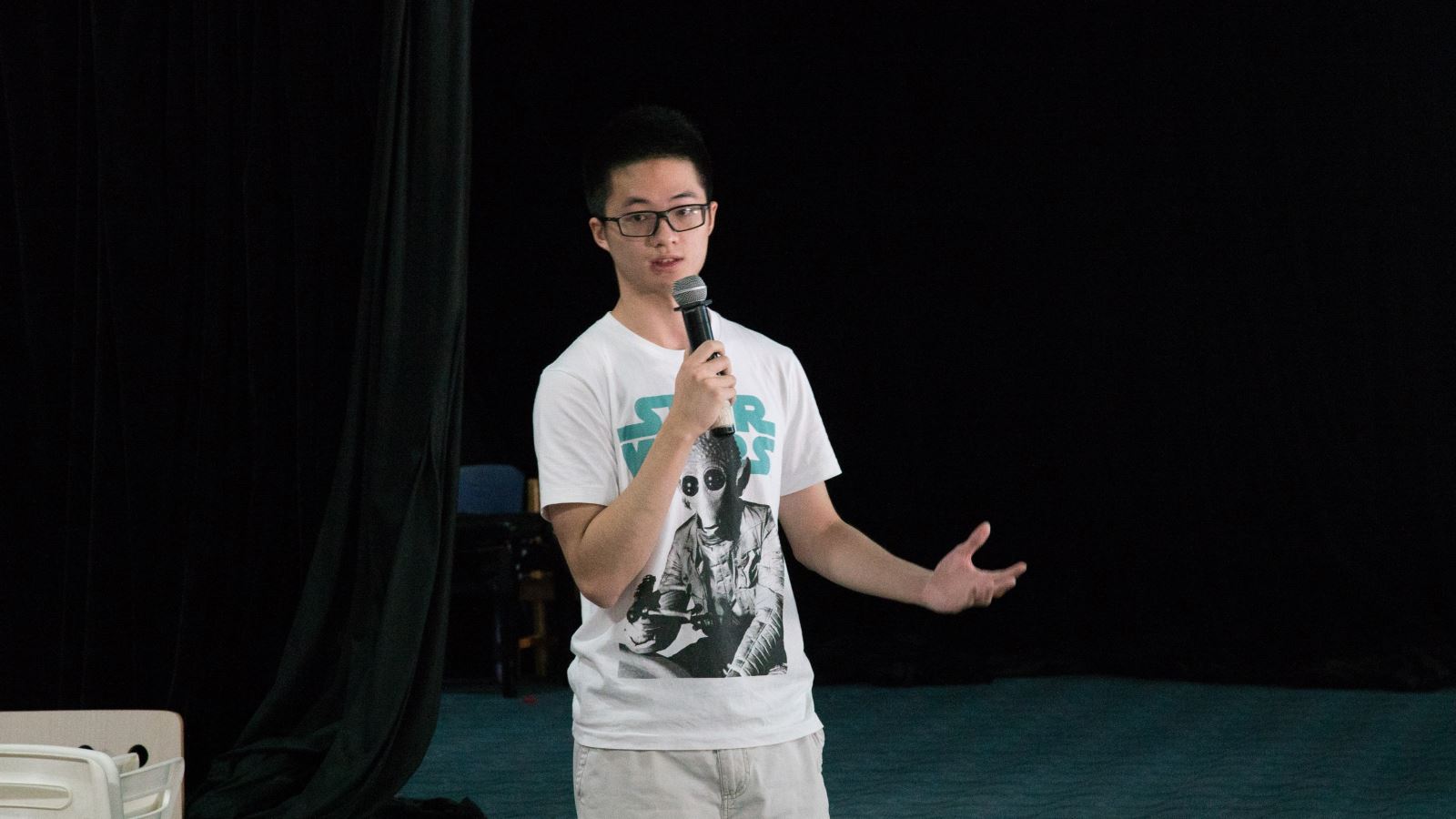 G12 students' representative Tom introduced his application experience
One of the parents at the Open House said "I once consulted various agencies to apply for universities for my kid, but what I got was always one-side information. Today I really learned many useful and practical skills about application. "
Please stay tuned for more activities from BISS.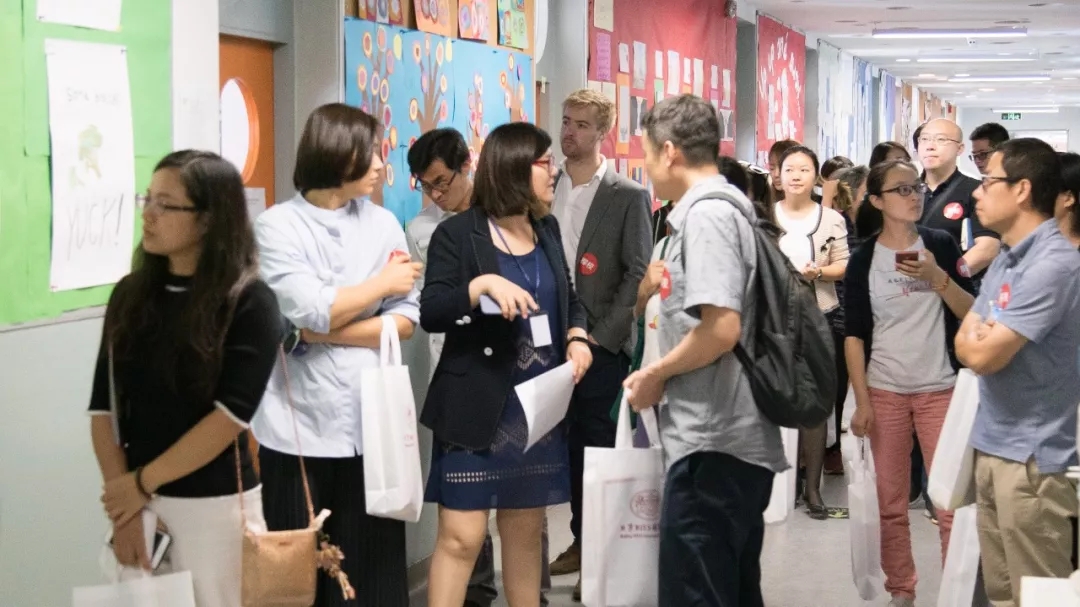 Parents visiting the campus