Welcome to BISS Online Classroom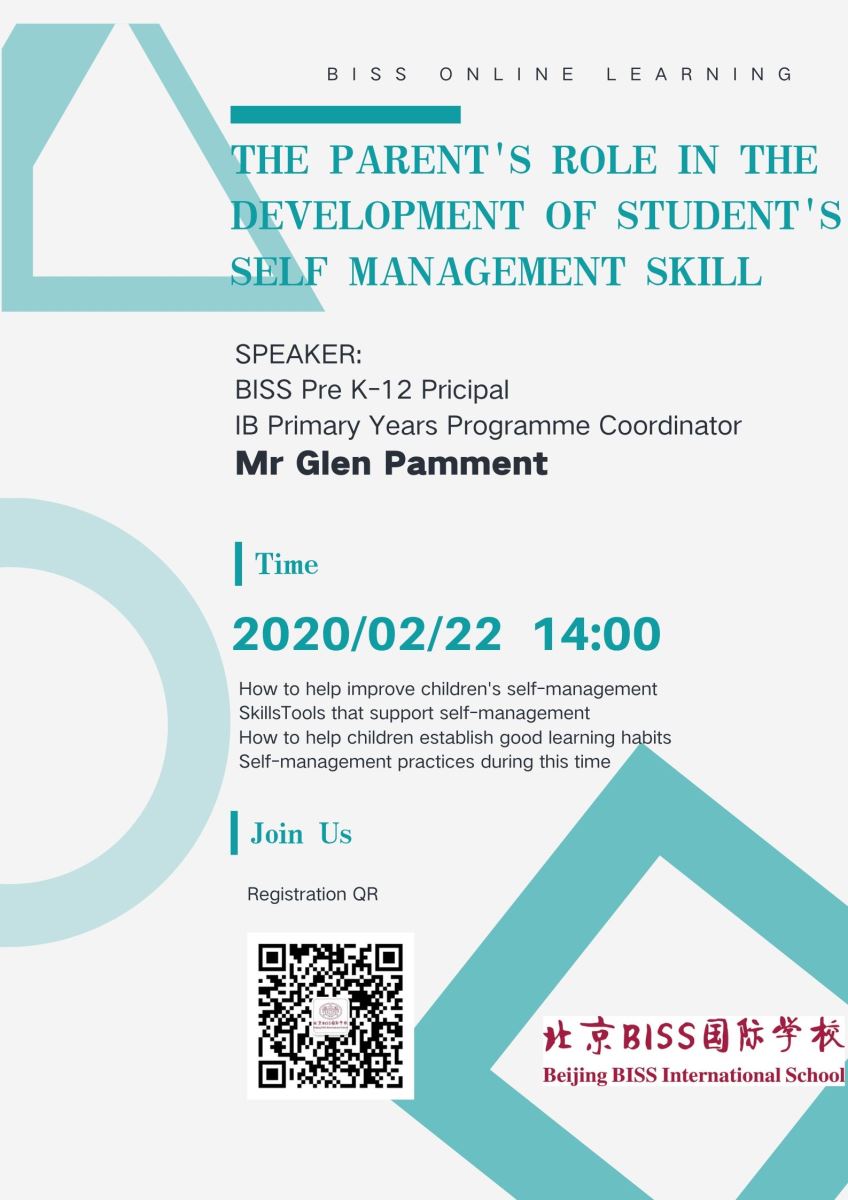 The outbreak of the Novel Coronavirus (COVID-19) and the measures taken for 'Epidemic Prevention and Control' have led to a common struggle among Chinese nationals and other residents of China. This national battle against the Novel Coronavirus is a tragedy and an enormous challenge; at the same time, however, it also presents us with an opportunity for learning and growth.
With the development of the epidemic, home-based learning has become the best choice for schools to cope with the situation without delaying the progress of learning. However, learning from home is considerably different from the learning that takes place in the school environment. Students and parents are suddenly having to adjust to the situation where their family living environment becomes also an environment designated for formal learning. Without the presence of the teachers in the physical classroom, face-to-face interaction with classmates, and the typical atmosphere of a school community that we are all used to, teachers and parents must create an efficient learning environment to support onlinelearning at home. Some of the questions that arise include: How to ensure that students maintain their enthusiasm and concentration while learning from home? How do parents can help their children to establish good study habits that would make this a positive and enriching learning experience?
In this unfamiliar and challenging situation, on February 3rd BISS took the lead in providing online courses as classes resumed as scheduled. As the first school to offer all three International Baccalaureate (IB) programs in Beijing – Primary Years Programme, Middle Years Programme, and Diploma Programme – BISS hopes to share our over 20 years of IB experience with more parents, so that students can learn at home and develop one of the core 21st-century skills fostered by the IB system: 'self-management'. Therefore, to help you gain a better understanding of how you can help your children learn from home while developing efficient self-management skills, the BISS team will be delivering a series of workshops based on the educational goals of the IB. We would like to invite you to join us and attend the first workshop in this series. All workshops are free of charge.
Date: February 22nd
Speaker: Mr Glen Pamment, Pre K-12 Principal and IB Workshop Leader
Topic:
The parents' role in the development of students' self-management skills
Sub-topics:
-How to help improve children's self-management skills
-Tools that support self-management
-How to help children establish good learning habits
-Self-management practices during this time
* Self-management in online classrooms
* Everyday life
* Managing emotions
We look forward to meeting with you in the online classroom.