How to join your dream university?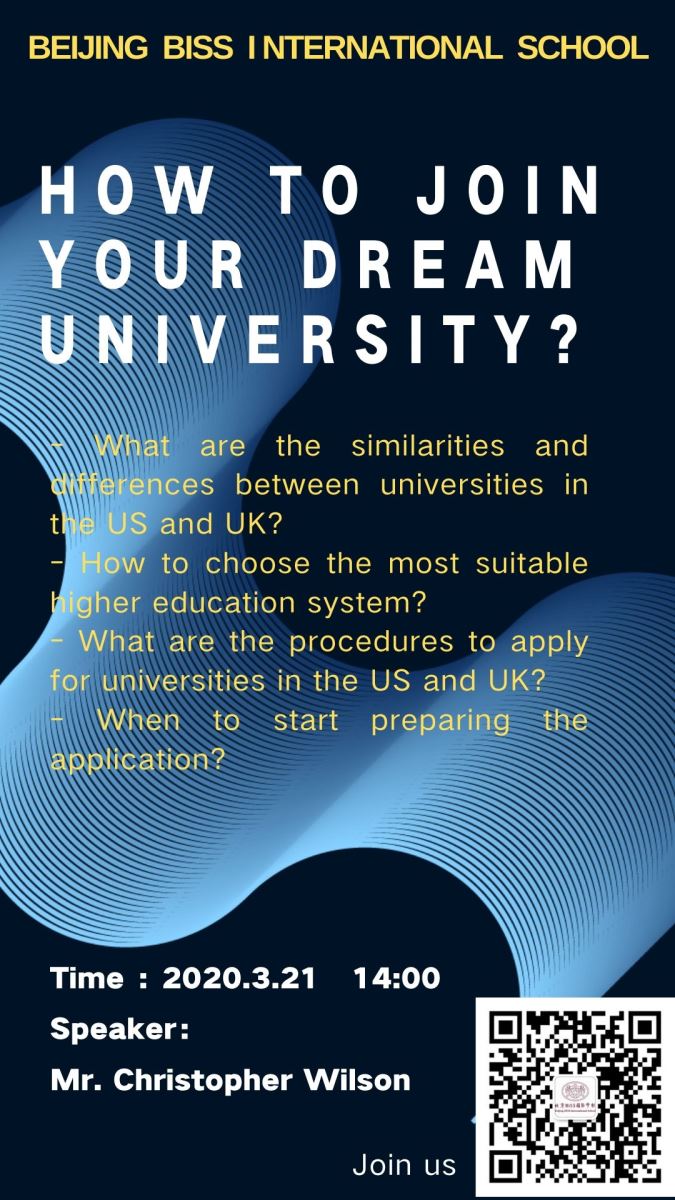 - What are the similarities and differences between universities in the US and UK?
- How to choose the most suitable higher education system?
- What are the procedures to apply for universities in the US and UK?
- When to start preparing the application?
If you are interested in finding answers to the questions above, please join our upcoming BISS Online Workshop on Saturday, March 21st. During this tutorial, Mr Christopher Wilson, our school counselor is going to share useful information about college application strategies as well as explain how to get prepared for study at the university of your choice.
About Christopher Theodore Wilson BSc. (Hons) MSc. PGCE
Mr Christopher Theodore Wilson is a licensed counseling psychologist and cognitive behavioral therapist. He is a member of the British Psychological Society and the European Federation of Psychologists' Association.
After a few years of working as an academic research associate at Kings College London University, with a focus on abnormal psychology and psychopathology, Mr Wilson began to work as a high school counselor, providing guidance and support to children that exhibited a wide range of special differences, for example, attention deficit hyperactivity disorder (ADHD), dyslexia, autism and the gifted and talented children.
With the careful and thoughtful use of a variety of diagnostic and assessment tools, Mr. Wilson continues to identify the underlying causes of students' dysfunctional behavior that creates a significant barrier to learning. He is then able to implement appropriate therapeutic psychological intervention strategies designed to help students grow, develop and ultimately empower them to reach their full academic, social and emotional potential, thus enabling them to lead happy, satisfying, meaningful and successful lives.