Early Summer Story Picnic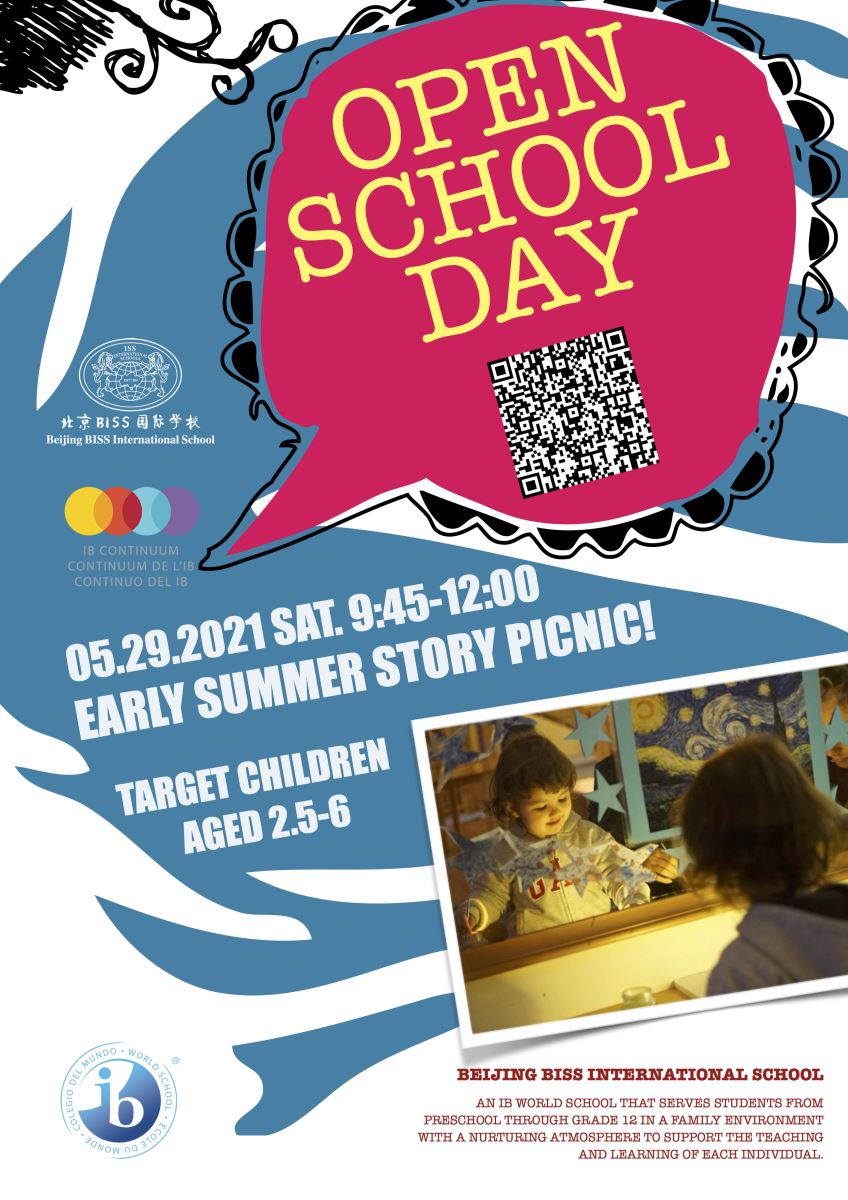 We are glad to invite the families who are interested to enroll their children in BISS for the 2021-2022 school year to participate in the demo lesson of children aged from kindergarten to G1. It will be held on Saturday, May 29, 2021, from 9:45-12:00 am. Our teacher has well prepared a rich and interesting story reading lesson for preschoolers and G1 children.
We very much look forward to you and your children coming to experience how IB's interdisciplinary inquiry unit empowers children to inquire what they are interested in and explores their surroundings.
Also, we would like to cultivate the children's reading interests, improve their inquiry ability, and gradually forming a good habit of active learning by participating in the demo lesson.
You are warmly welcome to scan the QR code on the poster to register for the Open Day!
See you on Saturday!
Target Children: Aged 2.5 - 6
Time: May 29, 2021 Saturday 9:45 - 12:00
Location: No. 17, Area 4, An Zhen Xi Li, Chaoyang District, Beijing 100029
* As the seats are limited, please scan QR code for sign up.
* Considering the health of parents and children during the COVID period, please read the following notes carefully:
If you went to low - risk areas in other cities in 14 days, please show the negative report of nucleic acid test within 3 days when you enter the campus.
Please show "Beijing Health Kit" when you enter the campus.
Please wear a mask during the whole event.