Apply Now for BISS Tuition Reduction Initiative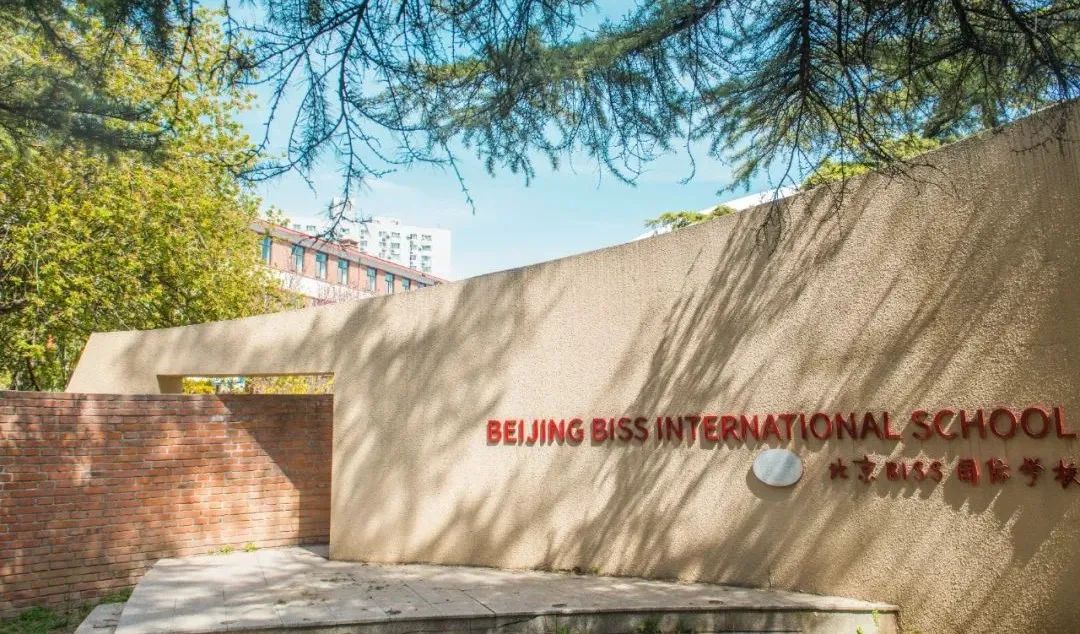 Dear parents who seek for international education in China,
The impact of the COVID-19 global pandemic has exceeded everyone's expectation.
Continual upheavals, disruptions and global shifts like digitization, technology transformation, changing geopolitics, evolving business models, and a changing consensus on globalization and trade have posed unprecedented challenges and uncertainty for us.
For years, we have existed under the constant and pervasive feeling that things are getting worse, that we are failing each other and that we are failing our next generation. And yet, amidst the confusion and anxiety, there are still signs of hope and solidarity, a sense of, and desire for, togetherness.
We'd like to extend this tuition reduction offer to every one of you who values the importance of quality international education, as our support to cope with the continual uncertainties faced by many families.
Beijing BISS International School, located by the North 3rd Ring Rd. in Anzhen, has a 28-year history, and was one of the first international schools credited by the Beijing Education Committee. For the past 30 years, BISS has experienced its glory and gone through remarkable and innovative education practices. Yet it also faced challenges as the pandemic hit. Thanks to the support of the founder of Singapore International School (ISS) and the international education system of Tsinghua University High School, we managed to overcome tremendous difficulties. In 2022, the school received generous cost reduction policy from Chaoyang District, which has made us truly grateful to the city we live in.
We would like to extend the gratitude further to you.
After thoughtful consideration, Beijing BISS International School has decided to carry out a long-term tuition reduction plan, so that our prospective students are able to enjoy a quality education without being interrupted by negative socioeconomic impacts that the pandemic has posed on each family.
We believe that China's door to globalization will not be closed, the friendly exchanges of people around the world will not cease, and the future of the world, which is believed to be bright and beautiful, will not change.
Let's make a collective effort in giving our next generation a better education.
BISS Tuition Reduction Application
I. Requirements for Tuition Fee Reduction
1. Applicants should submit the application form before the deadline.
2. Applicants value the philosophy of quality international education and wish to study in a bilingual environment with English as the primary language of instruction and Chinese as the supporting.

II. Application Deadline
June 1, 2022 - June 30, 2022
III. Tuition Fee Reduction Policy for 2022- 2023
Full Reduction (100%): Grade 1, 2, 3, 6, 7
Half Reduction (50%): PreK, Grade 4, 5, 8
Available for 200 students
2022-2023 Tuition Fees:
IV. Tuition Fee Reduction in the Following Years
Students who enjoy full reduction:
2023 - 2024: 50% off on tuition
2024 - 2025: 50% off on tuition
2025 - 2026: 30% off on tuition
2026 - 2027: 30% off on tuition

Students who enjoy half reduction:
2023 - 2024: 40% off on tuition
2024 - 2025: 40% off on tuition
2025 - 2026: 20% off on tuition
2026 - 2027: 20% off on tuition

V. Other Services
1. Apartment rental service in Houshayu Area.
2. High school transfer service to our sister School - Singapore International School (ISS, International School of Singapore).
3. High school transfer service to Tsinghua University Daoxianghu International School.
4. Transfer service to top U.S. high schools through Renzulli Learning, a gifted education organization.
5. The College Counseling Office provides counseling services for expat students to apply Peking University, Tsinghua University and other top Chinese universities.

VI. Special Scholarships
A special 5-year tuition fee waiver for families and students who meet the following criteria (available for 30 students):
1. For those who have made significant contributions in fighting COVID-19.
2. For those who have made significant contributions to international education development and scientific and technological innovation.
3. For those who have made significant contributions to world peace.

VII. Application Process
1. Submit the online application form.
2. A non-refundable application fee of 700RMB shall be submitted before the interview.
3. Upon receiving an application fee, school will schedule an interview (on campus or online, depending on pandemic policies) for parents and students.
4. Tuition fee reduction will apply when students are successfully admitted and enrolled.

VIII. Deposit
In order to ensure that each education opportunity is valued, BISS will require a deposit of 20,000RMB for any enrolled students. Students who meet 90% of attendance rate within the school year will be eligible for a full refund on the deposit when the school year ends.

IX. Important Notes
1. Applicants and parents should provide authentic and accurate information.
2. The deposit shall not be refunded if the unexcused absence exceeds 10%. Applicants should try their best to meet BISS's academic standards.
3. Those who severely violate the law or school regulations will automatically be disqualified for tuition fee reduction and his/her enrollment at BISS.

X. Other Fees
Fees for school buses, meals, uniforms, textbooks, study materials, IB registration, external examinations, after school activities are not included in the tuition reduction policy.
Scan the QR Code to connect with our admission officers